Media contact information for Randy Economy
Randy Economy is an award winning Investigative Journalist based in Southern California.
Economy has been responsible for uncovering the biggest 'political pay to pay scandal' in the HISTORY of Los Angeles County government, deep inside the Los Angeles County Assessor's Office when he was a reporter for Los Cerritos Community Newspaper.
Economy is the winner of four prestigious Los Angeles Press Club Awards in the categories of Hard News, News Features and Investigative Series. His work has been featured on Fox News, NBC LA, CBS/KCAL, KTLK-AM 1150, The Mark Isler Show, The David Cruz Show, Univision Radio Network, KTLA News, Los Angeles Times, LA Daily News, KFI Talk Radio, KABC Talk Radio, KABC Eyewitness News, The John and Ken Show, The Larry Elder Show, and dozens of other media outlets across America. He is a former On-Line Editor for Hews Media Group who publishes Los Cerritos Community Newspaper and the La Mirada Lamplighter. If you are interested in interviewing Randy for your news program, radio talk show, etc., drop an email to RREconomy@aol.com or

call him directly on his cell phone at 562 743-0882.

Thursday, January 03, 2013
Bruno Mars is Locked Out of Heaven
on 1/03/2013 08:18:00 PM

I haven't BLOGGED in a while. No, I haven't given up on YOU, far from it. Just been SWAMPED over at www.loscerritosnews.net. @loscerritosnews +RandyEconomy Loving this @BrunoMars +BrunoMars hit "Locked Out of Heaven!"
LISTEN TO RANDY ECONOMY ON KFI TALK RADIO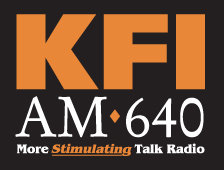 Los Cerritos Community Newspaper Publisher Brian Hews and Reporter Randy Economy were featured on KFI AM 640 on the Tim Conway Jr. Show on Thursday, October 17 to discuss the arrest of Los Angeles County Assessor John Noguez, Property Tax Agent Ramin Salari and Assessor Major Property Appraiser Mark McNeil on dozens of felony charges. The segment was broadcast live to millions of listeners throughout the Western United States. LCCN will post additional interviews by Mr. Hews and Mr. Economy in the future.

WATCH: LCCN, Randy Economy featured on Fox News
Los Angeles Local News, Weather, and Traffic
Los Cerritos Community Newspaper's exclusive groundbreaking coverage into the corruption probe at the Los Angeles County Assessor's Office is now the focal point of a multi part series that began airing Wednesday night on Fox News 11 in Southern California.
LCCN was the first media outlet to break the story about the massive criminal investigation that has now gripped the entire Los Angeles County Hall of Administration. "We thank Fox News for recognizing featuring Los Cerritos Community Newspaper in their coverage," said Brian Hews, President and Publisher of Hews Media Group.
"LCCN has been working with dozens of media outlets across the country on this massive scandal for the past eight months," Hews said.
Featured in this report is LCCN Investigative Reporter Randy Economy who tells about how the community newspaper was able to "piece the puzzle together" that has resulted in the arrest of one former property appraiser, and the recent departure of Assessor John Noguez on a "paid leave of absence."
Look for more segments on Fox News 11 during the next several days and weeks. Reporter Gina Silva is featured in this segment.

Randy Economy appears on NBC News Non Stop California with Colleen Williams
Randy Economy appears on California Non Stop with Colleen Williams from NBC News.
Randy Economy appeared on NBC New's Non Stop California in June, 2012. This is what NBC said about Randy and Los Cerritos Community Newspaper. "Los Cerritos Community Newspaper recently published hundreds of e-mails between Los Angeles County Assessor John R. Noguez and several property tax agents. The emails were obtained by the newspaper through a series of public document requests. This is the second set of documents published by the community newspaper that has been at the forefront of reporting and exposing the alleged pay to play activities between tax agents and Noguez for the past two years. Reporter Randy Economy joins Colleen Williams on Nonstop News LA to discuss how their investigation began on June 25, 2012."

Hear Randy Economy on the David Cruz Show!
Reporter Randy Economy on The David Cruz Show during the week of June 25, 2012 on KTLK AM 1150 in Southern California. The segment begins at the 56:00 part in this clip and lasts for thirty minutes.

Randy Economy on CBS 2 News KCAL 9 with Investigative Reporter Dave Bryan
Los Cerritos Community Newspaper featured CBS News with Investigative Reporter Dave Bryan
CBS/KCAL Investigative Reporter Dave Bryan interviews Randy Economy and Brian Hews from Los Cerritos Community Newspaper the day more than 300 law enforcement officials raided 12 different locations in the political scandal that is consuming Los Angeles County. Thanks CBS News for acknowledging the hard work of LCCN!